APA Title Page / Cover Page
Details to include
The title page (also known as the cover page) is the front page of your paper. It should contain:
The running head, a header at the top of the page.
The first page number.
The title of the paper
Your name
The institution for which you writing.
Running head
The running head should be in the top-left corner of the page in uppercase. It should include a shortened title of your paper. On the front page only, it should also be prepended with "Running head:".
First page number
The first page number -- generally page 1 -- should be in the top-right corner of the page. Both the page number and the running head should be a half inch from the top of the page.
Title
The title of the paper can contain upper and lowercase letters, and ideally should be no more than 12 words in length. It should be direct, and should not contain abbreviations or other unnecessary words. It should not span longer than 2 lines. The first letter of each word should be uppercase, except for articles (a, an, the), and conjunctions (and, but, for, or, yet).
Your name
Underneath the title should be your name (or the author's name if you're not the author). It should be displayed as the first name, middle initial, and last name. Do not add titles (such as Dr.) to the beginning, or qualifications (such as PhD) to the end of an author's name.
Your institution
Finally, underneath the author's name, state the full name of the institution or school you're writing the paper for.
The font for all text on the title page should be Times New Roman, size 12pt, with double line-spacing.
Example
A correct title page will look like the below image: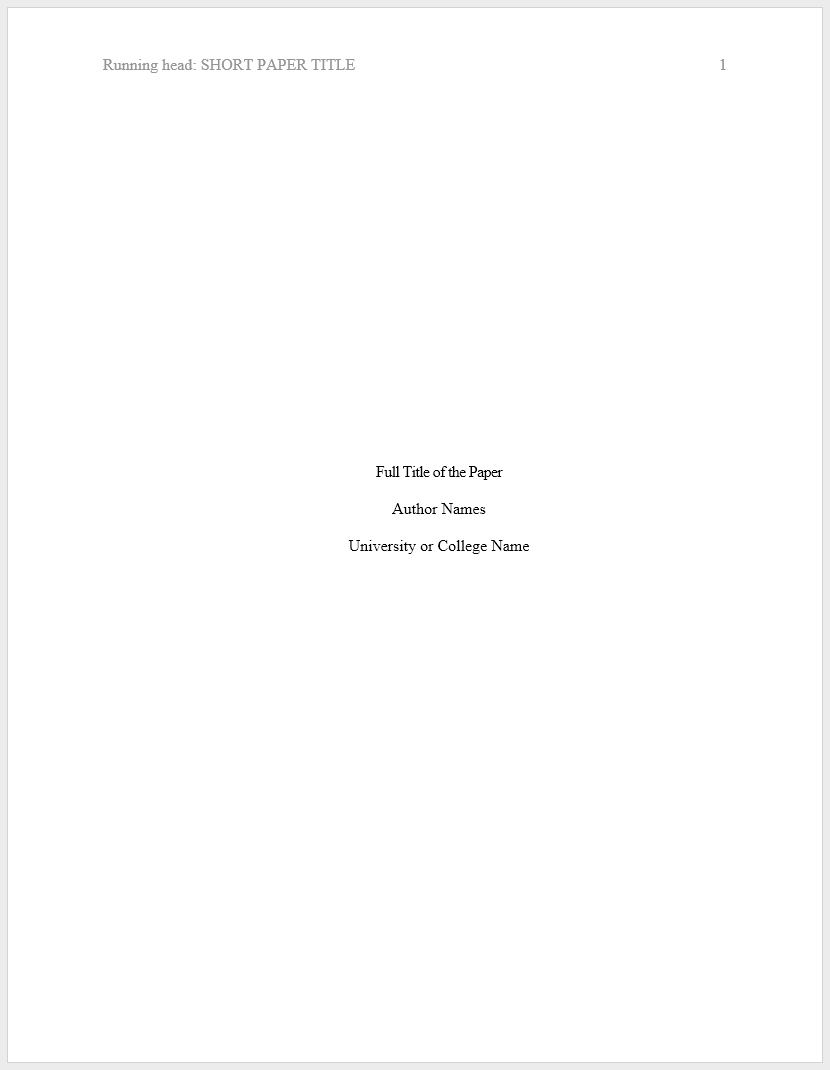 After completing your title page you will move on to writing an abstract of your paper.